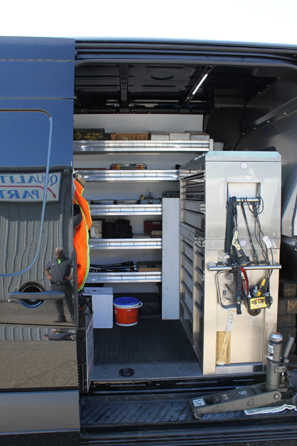 Planned Maintenance
Pennell Forklift Service, Inc. offers planned maintenance for all your material handling and aerial equipment. Planned maintenance programs can be custom designed in any intervals (monthly, bi-monthly, quarterly) to meet your specific needs.
All your service records are kept in our computer system and the information can be recalled to provide a complete review of all work performed on each unit in your fleet and provide a cost analysis of your equipment at no additional cost. Planned maintenance meets all O.S.H.A. and A.N.S.I. requirements for lift truck maintenance.
Fleet Maintenance
Fleet maintenance is available for those customers with five or more lift trucks. In recognition of the economics of carrying multiple trucks under a single agreement, all the benefits of contract maintenance are included. All work is performed at a fixed hourly rate and a quarterly report is provided calculating parts and labor costs, operating hours and cost per hour. Fleet management services are also available.
Contract Maintenance
Contract maintenance service may be possible on a 'fixed-price' basis. Contract maintenance will depend on an application survey and analysis of maintenance needs. Once established this agreement covers everything from planned maintenance to routine and emergency service for the designated term. Tires and abuse are excluded. Replacement equipment is available in the unlikely event a repair cannot be made immediately.
Full Maintenance
Pennell Forklift Service, Inc. offers full maintenance programs which guarantee your maintenance costs from 12 to 72 months. This program is custom designed for your specific application. The full maintenance program eliminates your Forklift problems. Focus is the key. Our technician will perform scheduled maintenance to insure that we will reach our mutual goal of 100 per-cent uptime. In the event that a unit is out of service for any length of time a loaner unit is provided.
The service department employees at Pennell Forklift Service, Inc. are some of the most talented and dedicated professionals in our industry. Our goal is to improve the productivity and profit of our customers. The Service Department is united in our effort to meet the goal each and every day.